Miedol-P Tablets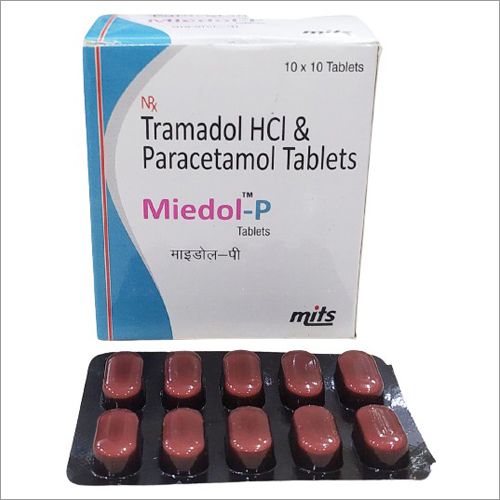 Miedol-P Tablets
Price And Quantity
Product Specifications
Pregabalin & Methylcobalamin capsules
Product Description
Miedol-P Tablets is a combination medication that contains two active ingredients: aceclofenac and paracetamol. Aceclofenac is a nonsteroidal anti-inflammatory drug (NSAID) that is used to relieve pain and inflammation associated with various conditions such as arthritis, ankylosing spondylitis, and menstrual cramps. Paracetamol is a pain reliever and fever reducer that works by blocking the production of prostaglandins in the brain.
Miedol-P Tablets are typically taken orally, with or without food. The dosage and length of treatment depend on the medical condition being treated and the age and medical history of the patient. It is important to take the medication as prescribed and to avoid taking more than the recommended dose, as this can increase the risk of side effects.
Like all medications, Miedol-P Tablets can cause side effects, although not everyone will experience them. Common side effects may include nausea, vomiting, diarrhea, stomach pain, and headache. More serious side effects may include allergic reactions, gastrointestinal bleeding or ulceration, liver or kidney damage, and cardiovascular problems. It is important to contact a healthcare provider if you experience any side effects while taking this medication, especially if they are severe or persistent. Additionally, it is important to note that this medication is not suitable for everyone and should only be used under the guidance of a healthcare provider.
Contact Us
Plot No. 331, 1st Floor, Phase -1, Industrial Area, Panchkula, Haryana, 134113, India
Phone :+918035918774